The Story Behind Texas' Best Outdoor Movie Rentals

Why Choose Go Outdoor Movies of Texas
When it comes to the best outdoor movie rentals Texas has to offer, look no further than Go Outdoor Movies! We provide the most fun for the best value everywhere in Texas. Whether you're having a
backyard movie party
in
Tyler
, a
school movie night
in
Shreveport
, a church picnic in Gilmer, or a
drive-in movie
in
Dallas
,
Fort-Worth
: Go Outdoor Movies will be there to serve you! Let Go Outdoor Movies take the stress and worry out of your next event. With our convenient online quoting system, it's a breeze to book your next birthday party, school field day, or
corporate movie night
. Outdoor Movies and Big Screen Rentals are what we do, and nobody does it better than Go Outdoor Movies. When you find the perfect
outdoor movie package
, simply add it to your cart and continue shopping or proceed to checkout. Every event that we host is insured to protect everyone involved in each of our events.
Safety in our outdoor movie rentals is extremely important to us, if we can't make an event happen safely, we will not do the event.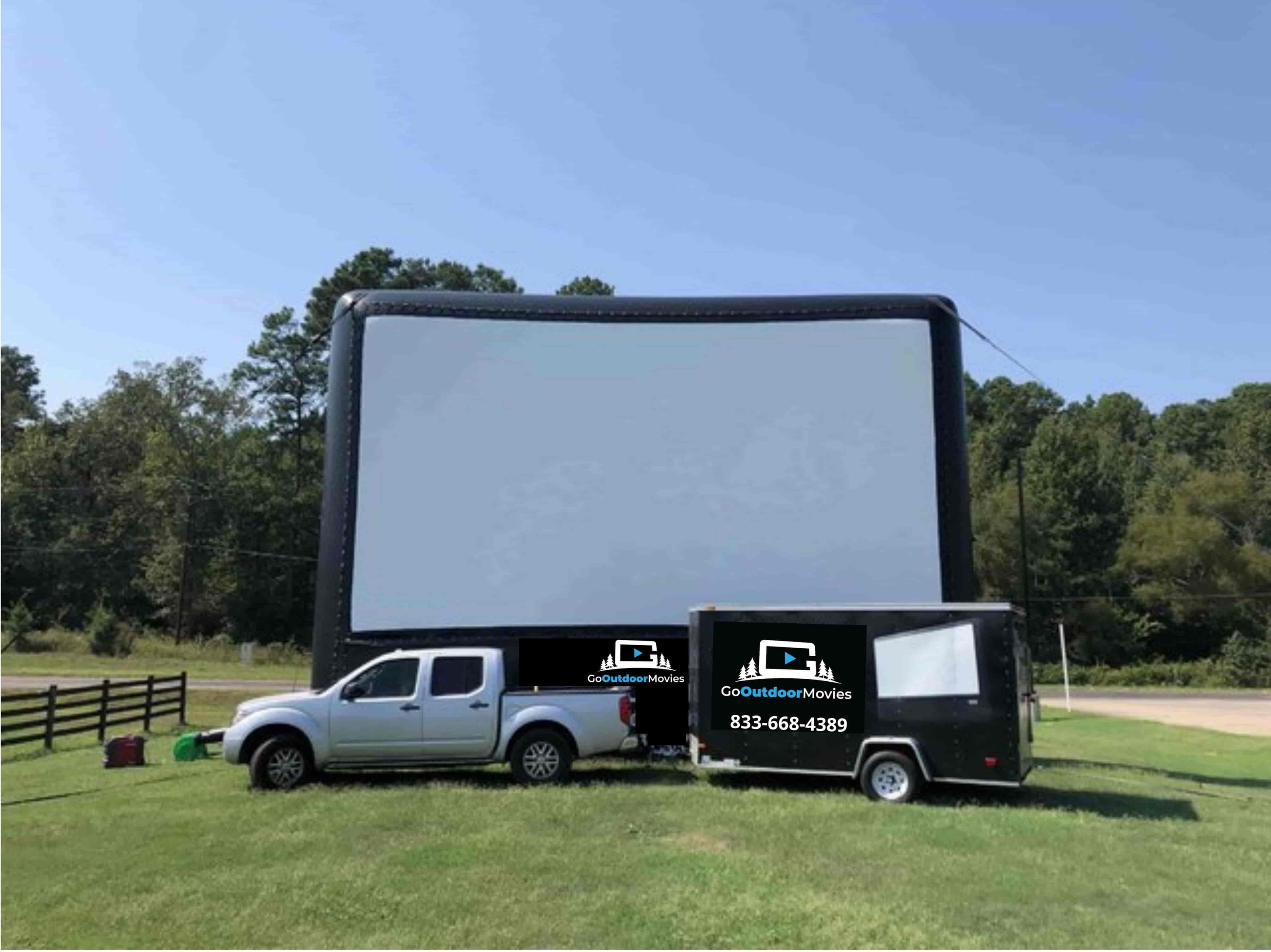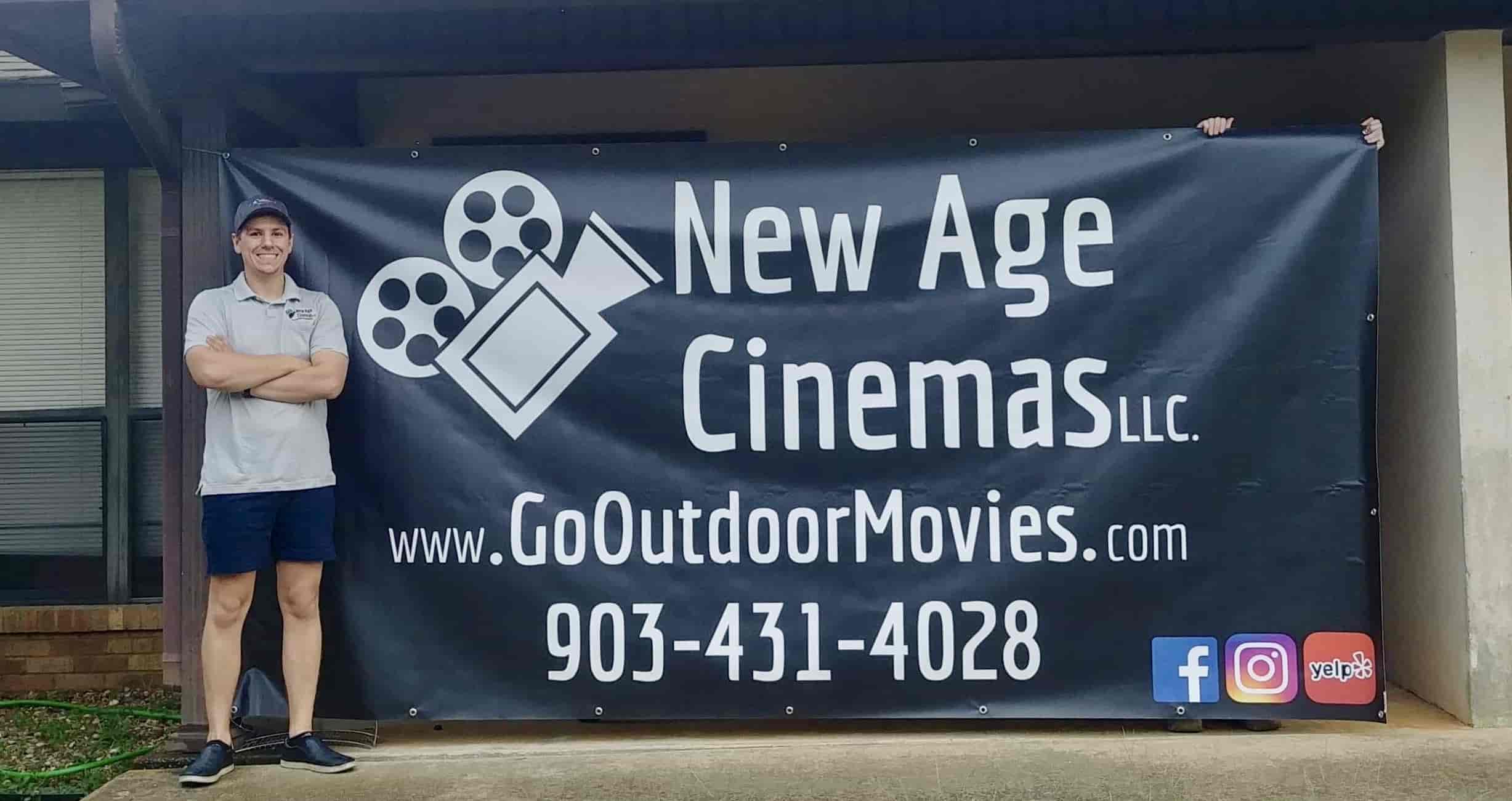 Why was Go Outdoor Movies started?
(previously New Age Cinemas)
Hey there! My name is Shane, and I am the founder of Go Outdoor Movies.
It all started in High School when I was working for an outdoor movie and big screen rental company in another state that I found my love for giant screens. (I like big screens and I cannot lie). I moved to East Texas to attend LeTourneau University and study engineering. However, after my first year of college, I noticed that no one in the area was doing outdoor movies, nor had it been thought of as possible yet. Between my love for big screens, needing a job in college, and the opportunity that I saw I decided to start my OWN outdoor movie screen rental company I founded the LLC with the state of Texas during my sophomore year of college in my dorm room in September of 2017 and the rest seems to be history now!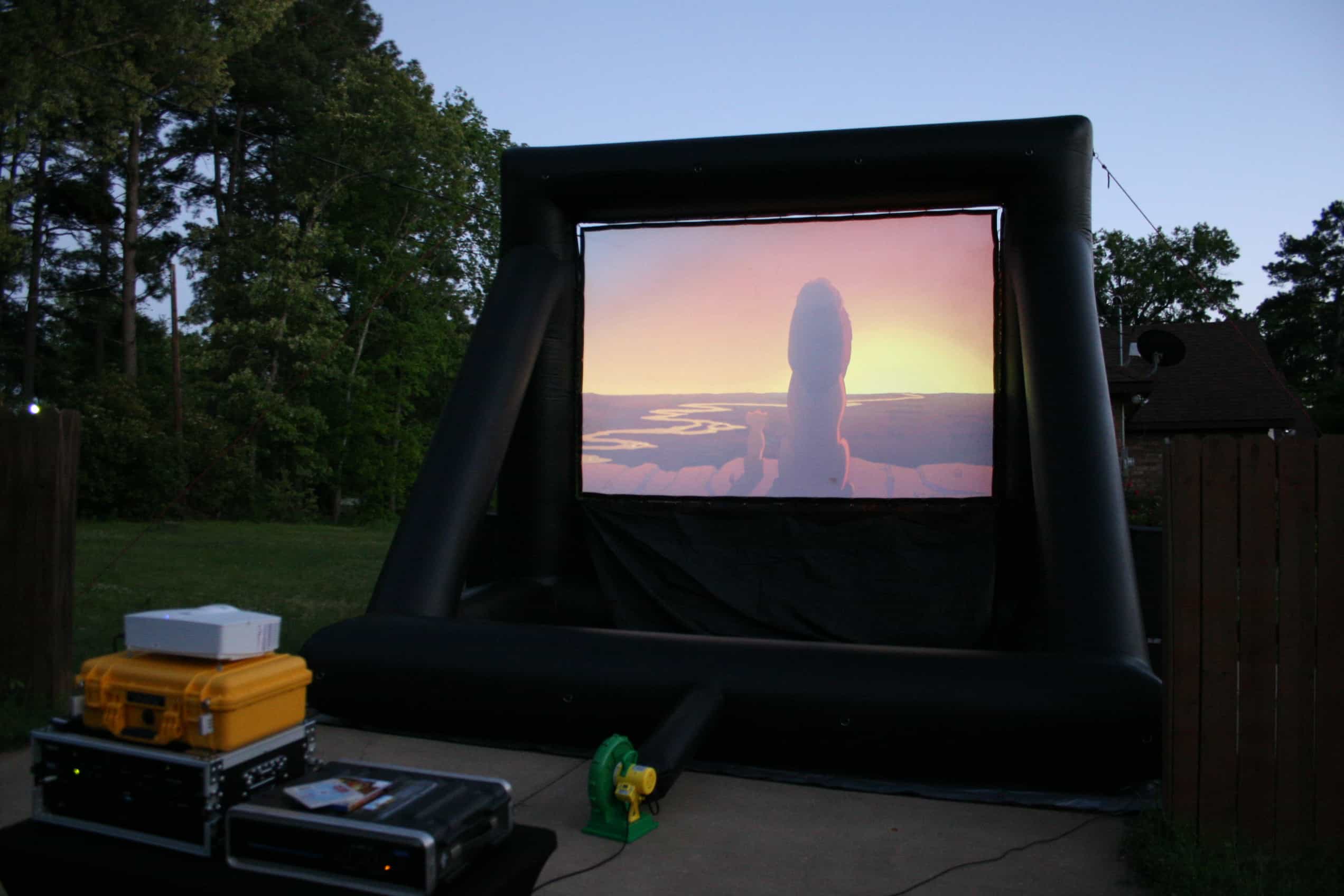 My first paid event was where they watched the Lion King! (Pictured to the left). It seemed like forever before I landed my first gig, but I received nothing but great feedback from everybody at the event which was super encouraging. It was my goal to use everything that I learned at my previous company to perfect the outdoor movie experience. I started with some used screens and
equipment
that my previous company sold me that made it easy to get started. After starting with a single used 16-ft screen, I quickly purchased a 26-ft screen. After the 16-ft screen, I then purchased my first 26-ft screen. However, once I got the ball rolling I quickly started upgrading all of my screens to
AIRSCREEN
, which are German made and the highest quality currently available on the market. When I got my first inflatable AIRSCREEN delivered to me, I knew I would never be purchasing another brand again. They are THAT good! My first AIRSCREEN was a 20ft screen, which we now have a
12-ft Airtight AIRSCREEN
,
20-ft AIRSCREEN
,
24-ft AIRSCREEN
, and now a
30-ft AIRSCREEN
available for rental in the Texas and west Louisiana area. We guarantee that you will not be able to find a higher quality screen rental,
projector rental
, speaker rental, or outdoor movie experience anywhere else in Texas or Louisiana!
So what are you waiting for? Let's get the party started!
Book Your Outdoor Movie Today!