How to Host an Amazing Christmas Movie Night
November 6th, 2021 by Shane Goslin
When it comes to your Christmas or Holiday movie night, you most certainly spend most of your time choosing a film. How much time do you spend ensuring that your audience has a memorable experience?
You've probably spent many hours looking for things to make your event magical on the internet. What if someone could make the magic happen with nothing more than a phone call from you? This is a serious possibility! You can put together an evening that everyone will remember without putting in a lot of effort if you use quality services like those provided by
Go Outdoor Movies
.
Problems to Avoid When Organizing you Christmas Movie Night
It may appear like organizing a Christmas movie night is simple, but it takes more than you might think. How will you show the movie? What kind of speakers do we need? What projector would be good enough to show a movie outdoors? How do you keep track of all the outdoor movie-specific audio-visual equipment setup and breakdown?
All of these issues will be taken care of by Go Outdoor Movies. We can provide everything you need for your movie night event, even down to the popcorn, so there's no need to buy or rent anything individually.
What Size Screen Should We Rent?
A quality outdoor movie rental company will carry a large variety of screen sizes to accommodate various crowd sizes and budgets. To keep things simple, we have created the following screen size diagram to help: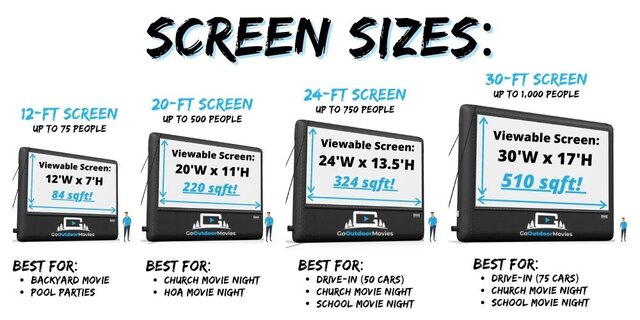 What Are the Best Christmas Movies to Show Outdoors?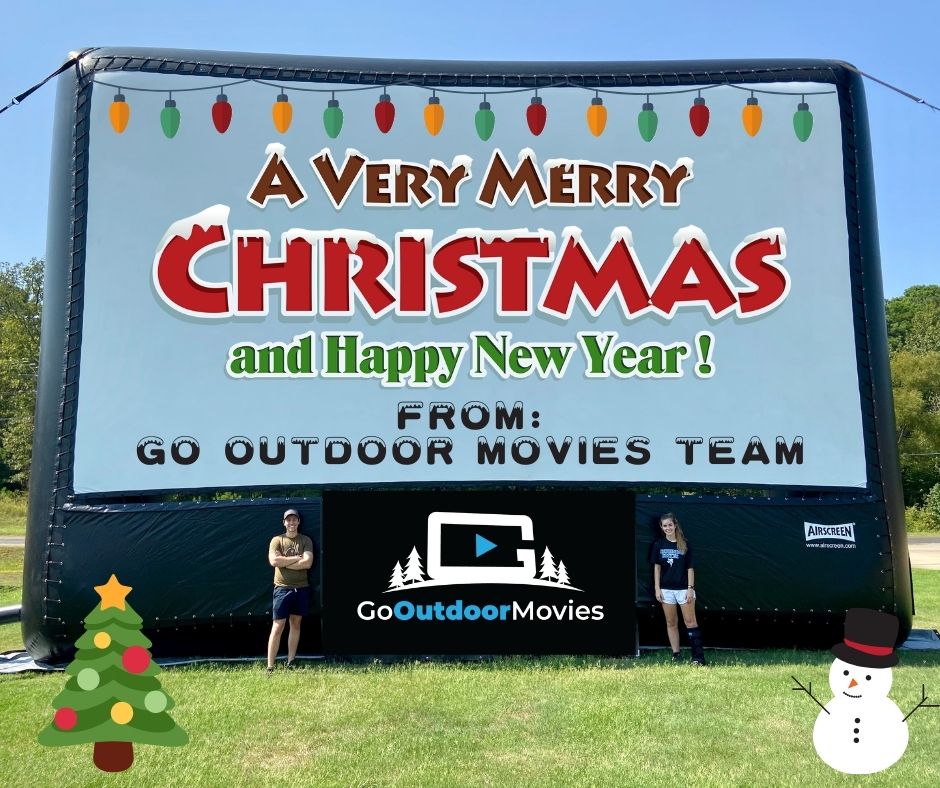 What are the Best Foods to Serve for my Christmas Movie?
Hot Chocolate
S'mores
Ginger Bread or Snaps
Peppermint Bark
Peppermint Patties
Hot Apple Cider
Gingerbread Houses
Cookies for Santa
Remove the Stress from Yourself
You may sprint around to different locations. You might find one store that rents out food equipment and another that rents out audio-visual equipment. You'll have to pay several security deposits and keep track of the contact information for a dozen different organizations. When it comes to balancing your company's finances during tax time, you'll almost certainly be in a bind.

When working with a company like Go Outdoor Movies, you won't have to juggle the tedious task of juggling multiple companies to make your event a success.