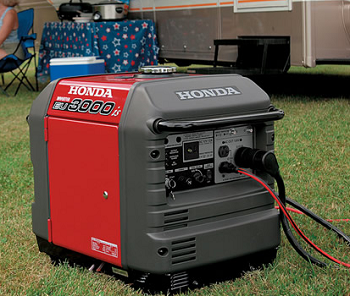 3000W Honda Generator Rental
New Age Cinemas is readily equipped to provide generator rentals for any of your outdoor events.
Since our audiovisual equipment that is used to run our outdoor movies is sensitive, so we only buy the best equipment!
Our 3000 Watt Honda EU3000i inverter generator rental is perfect provide QUIET and CLEAN power to your equipment.
This generator is advertised to be as quiet as a whisper and trust us, it really is!
The last thing you need at your outdoor movie is the sound of a loud and cheap generator in the background of the movie that coud break your focus on an intense movie scene.
Ultra quiet honda generator rental is large enough to run:
20-ft screen package without popcorn machine rental
12-ft screen package with popcorn machine rental
12-ft screen package without popcon machine rental
New Age Cinemas also has an 1800W Ryobi inverter generator available for rent.