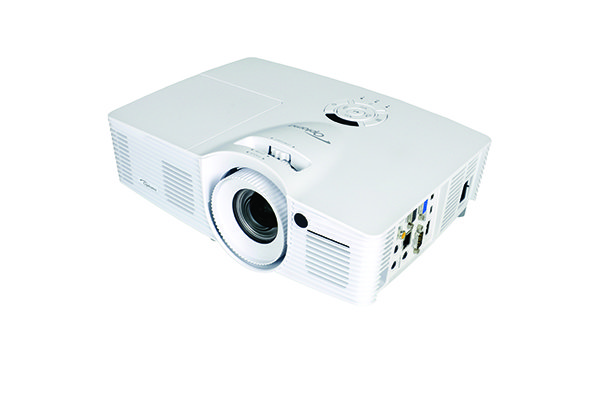 4200 Lumen HD Optoma Projector Rental
HD Projector Rental 4200 Lumen Optoma
This HD projector rental comes in a pelican case to protect the projector from any kind of transportation damage and keeps it near new.
The HD projector rental also includes the remote, power cable, HDMI cable, and on-site instructions if needed.
At New Age Cinemas, all bulbs are replaced once they reach 35% of their rated life. This guarantees a fully functional and near new projector. Many time rental companies don't replace the bulbs, resulting in an expensive projector that is not outputting the true amount of brightness that it is rated for.
Bright 1080p projector 4200 ANSI Lumens
Installation flexibility: Vertical lens shift and 1.6x zoom
Ultimate Control: Full support for Crestron, Extron, AMX, PJ-Link, and Telnet LAN commands
Easy connectivity: HDMI, MHL, VGA, 10W speaker
Powerful and versatile installation projection
The 4200-lumen Optoma rental is the ideal 1080p projector for corporate, house of worship, and higher education applications.
The Optoma rental is loaded with a host of features, including 4200 lumens, advanced optical lens, 1920 x 1080 resolution, a massive 1.6x Zoom, SRGB support, and 20000:1 contrast ratio.
Whether you are delivering quarter earnings, a sales presentation or a daily science lesson, the Optoma projector rental impresses with an incredibly bright image, vivid colors, and deep blacks. Its sRGB color profile enables rich accurate color, based on the primaries of Rec.709 HDTV specification when used with a PC, Mac, or any sRGB compatible source.
Wall Color Adjustment is designed to compensate for the loss of brightness when projecting on non-white projection surfaces in various environments. This feature is extremely useful in classrooms, conference rooms, training rooms, or anywhere the presenter may be using a colored wall, blackboard, chalkboard, or whiteboard for the projection surface.
The Optoma features a new cutting-edge optical lens, 1.6x Zoom, and Vertical Lens Shift to ease installations. Edge Mask eliminates soft edges and jaggies on the border of the projection image to produce a smooth, consistent image. The included carrying bag makes the Optoma projector rental perfect for meetings in the field, presentations in the conference room, or training in the classroom.