Drive-in Movies and Outdoor Movie Rentals Dallas-Fort Worth
Giant Inflatable Screen Rentals Brought to you in Dallas and Fort Worth
Order-by-Date
All Outdoor Movie Equipment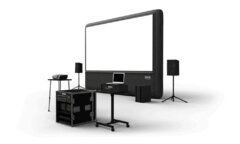 Drive-in Movie Rentals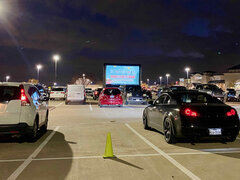 Large Event Packages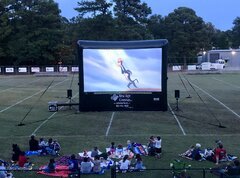 Backyard Movie Screen Rentals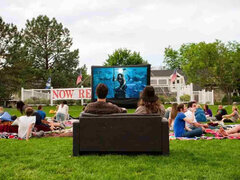 High Lumen HD Projector Rentals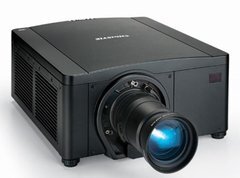 Indoor Projector Screens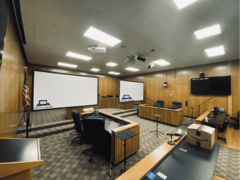 Concessions and Add-Ons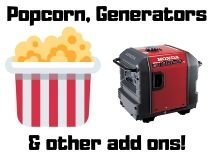 Dallas-Fort Worth's Best Outdoor Inflatable Movie Screen Rentals
Go Outdoor Movies is proud to offer the best
outdoor movie screen rentals,
projectors, speakers, and outdoor movie events that Dallas and Dallas-Fort Worth, Texas has to offer. We are a full-service outdoor movie rental company and we can provide nearly everything you need for your next party or event in DFW Texas. Whether you are having a
school field day
,
a birthday party
, a church picnic or even a wedding, we have a great selection of items to make your outdoor event one of a kind. We have provided services to several schools, homes, and businesses across Texas, Dallas-Fort Worth, and surrounding areas. We really enjoy delivering the fun to the fine folks of all the wonderful neighborhoods in the DFW area.
We also proudly serve other nearby areas in Texas including but not limited to:
Arlington
,
Irving
, Terrell, Deep Ellum, Denton, Flower Mound,
Waco
, Euless, Carrolton, Grapevine, Mesquite, Mckinney,
Frisco
, Garland, Forney, Lindale, Hutchins, Garland, University Park and more!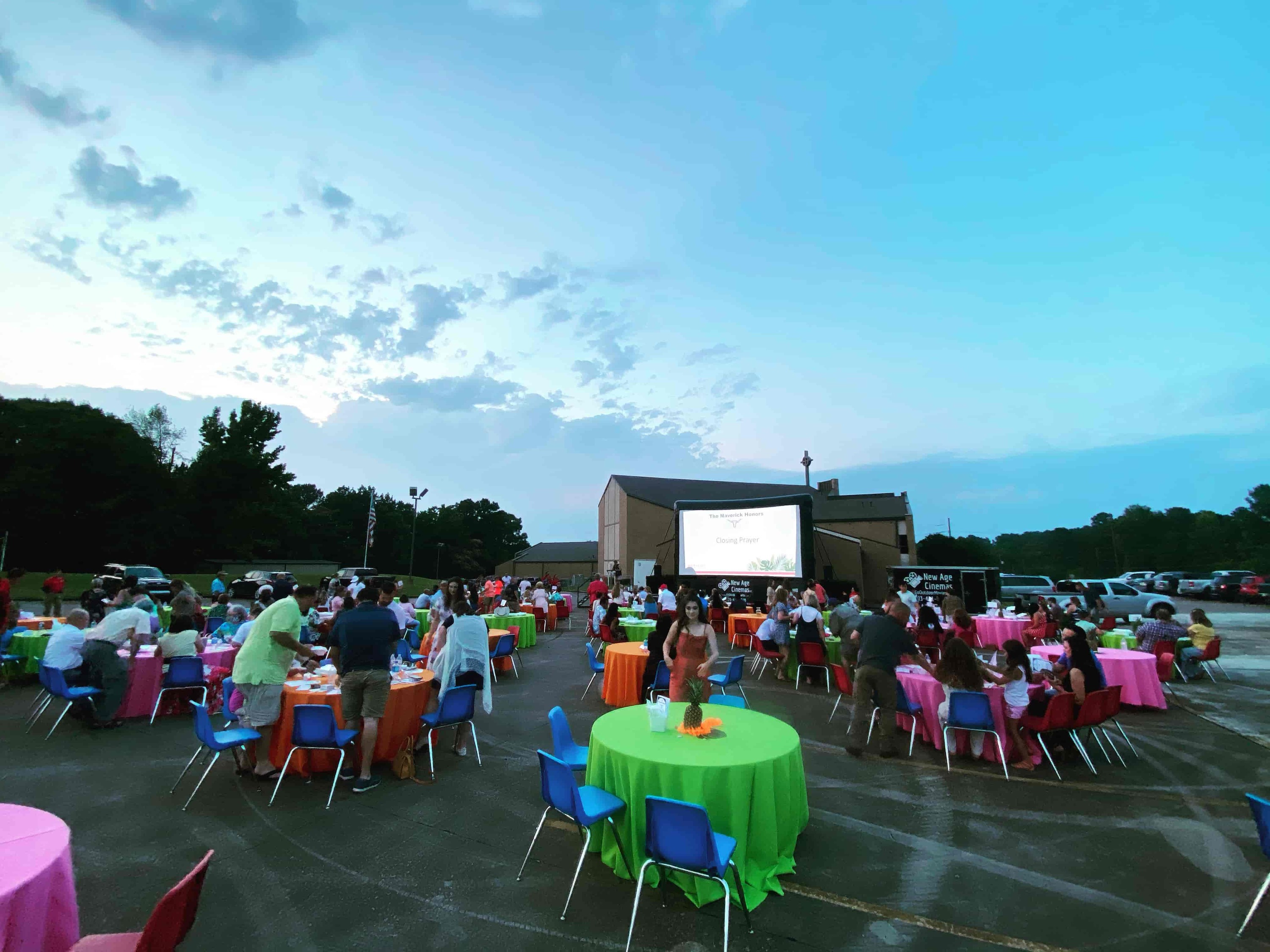 Drive-in Movies Dallas-Forth Worth
Looking for a way to host a drive-in in the DFW area? Look no further than
drive-in movie packages
by Go Outdoor Movies. Our inflatable movie screen rentals are sure to make your drive-in a hit! When one of our drive-in movie screen rentals is rented, we handle everything from set-up to tear down. The only thing you need to do is direct cars and provide the movie for the drive-in. The possibilities are endless with our drive-in movie screen rental packages.
Community Movie Nights Dallas-Fort Worth
When it comes to hosting outdoor movie nights for the local Dallas and Fort Worth area, Go Outdoor Movies constantly strives to provide the best outdoor movie rental experience in the area. We are readily equipped to handle crowd sizes from 300 up to 1200 people. Our massive AIRSCREEN movie screen rentals range from 12-ft wide to 30-ft wide to accommodate any size event while providing the utmost quality outdoor movies. It is our goal to make sure your crowd is blown away by the quality so that they will return time and time again. Check out our
large event outdoor movie packages
to see why we are the best value in Dallas Fort-Worth.
Quality Movie Screen Rentals Dallas
Go Outdoor Movies is absolutely committed to creating the highest quality outdoor movie screen rental experience that can be found in Dallas-Fort Worth and other surrounding areas in Texas. Our inflatable movie screen rentals are AIRSCREEN, which are the highest quality screens available on the market today. Go Outdoor Movies is proud of its reputation for providing quality inflatable screen rentals time and time again. For more information on our commitment to quality check out our
outdoor movie equipment suppliers
and
why we only use AIRSCREEN Inflatable Movie Screens
.
Our Goal as
Go Outdoor Movies
is to provide the highest quality rentals in Dallas and the greater Dallas-Fort Worth area have to offer, while also creating stress-free outdoor movie events by handling nearly everything! Our trained Audio Visual Technicians will be able to promptly set up all of the AV equipment, while also providing full support throughout the event if it is ever needed. Our outdoor movie rentals, HD projector rentals, inflatable screen rentals, and QSC speaker rentals are the highest quality in Dallas Fort Worth
Our giant inflatable movie screens range from 12 feet wide all the way up to 30 feet wide, meaning we can cater to an outdoor event of any size! At Go Outdoor Movies, we want to make sure you blow your guests away by the quality of the outdoor event.
Give us a call today to make your next outdoor movie or drive-in in DFW memorable!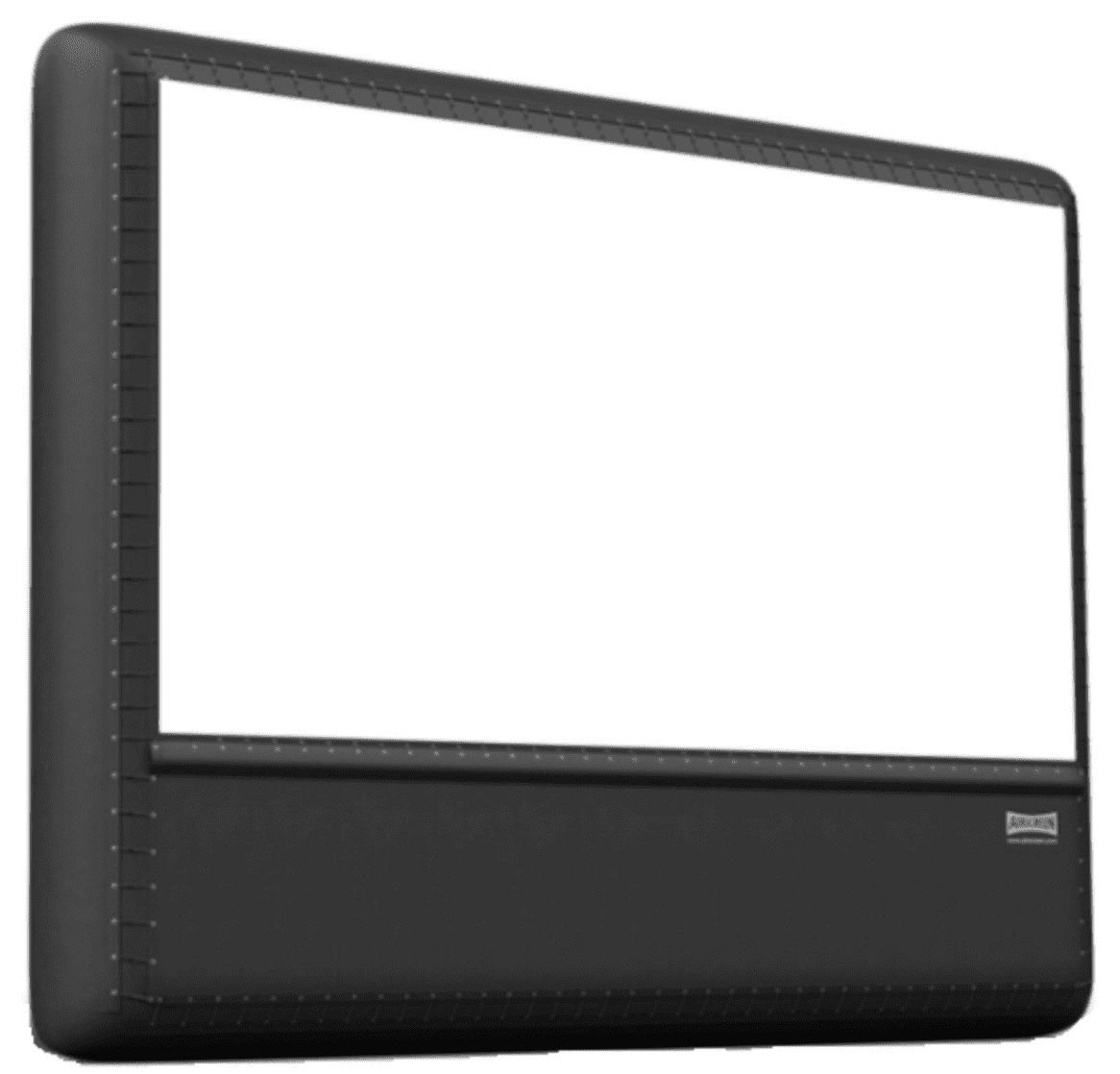 With our convenient online quoting and booking, it's a breeze to book your next birthday party, school field day or corporate function in Dallas Fort Worth. Outdoor movie rentals, big projector screen rentals, and HD projector rentals are what we do, and nobody does it better than Go Outdoor Movies. When you find the perfect item, simply add it to your cart and continue shopping or proceed to checkout. Every event that we host is insured to protect everyone involved in each of our events. Safety in our Dallas Fort Worth outdoor movie rentals and drive-in movies is extremely important to us, if we can't make an event happen safely, we will not do the event.

Every year Go Outdoor Movies continually strives to find new opportunities to upgrade equipment to ensure that each event exceeds every expectation possible. We are ready to serve you and any community in the DFW area!