Customer Reviews and Testimonials

Rachel Reeves
Owner, Shivers Natural Snow
Facebook Review:
"Shane and the Go Outdoor Movies crew are absolutely top-notch! We had previously hosted our own movie nights at our business. We were all too familiar with the workload that it takes to put on a "movie night". Now that we have Go Outdoor Movies to come in and take care of everything we find ourselves actually enjoying our own events and saying "why in the world did we do this ourselves before?!". The screens they use are top of the line (and ginormous!). The prep work on our end is basically nothing. The day of the event goes off without a hitch and leaves us able to mingle and enjoy it! We can't say enough good things!!"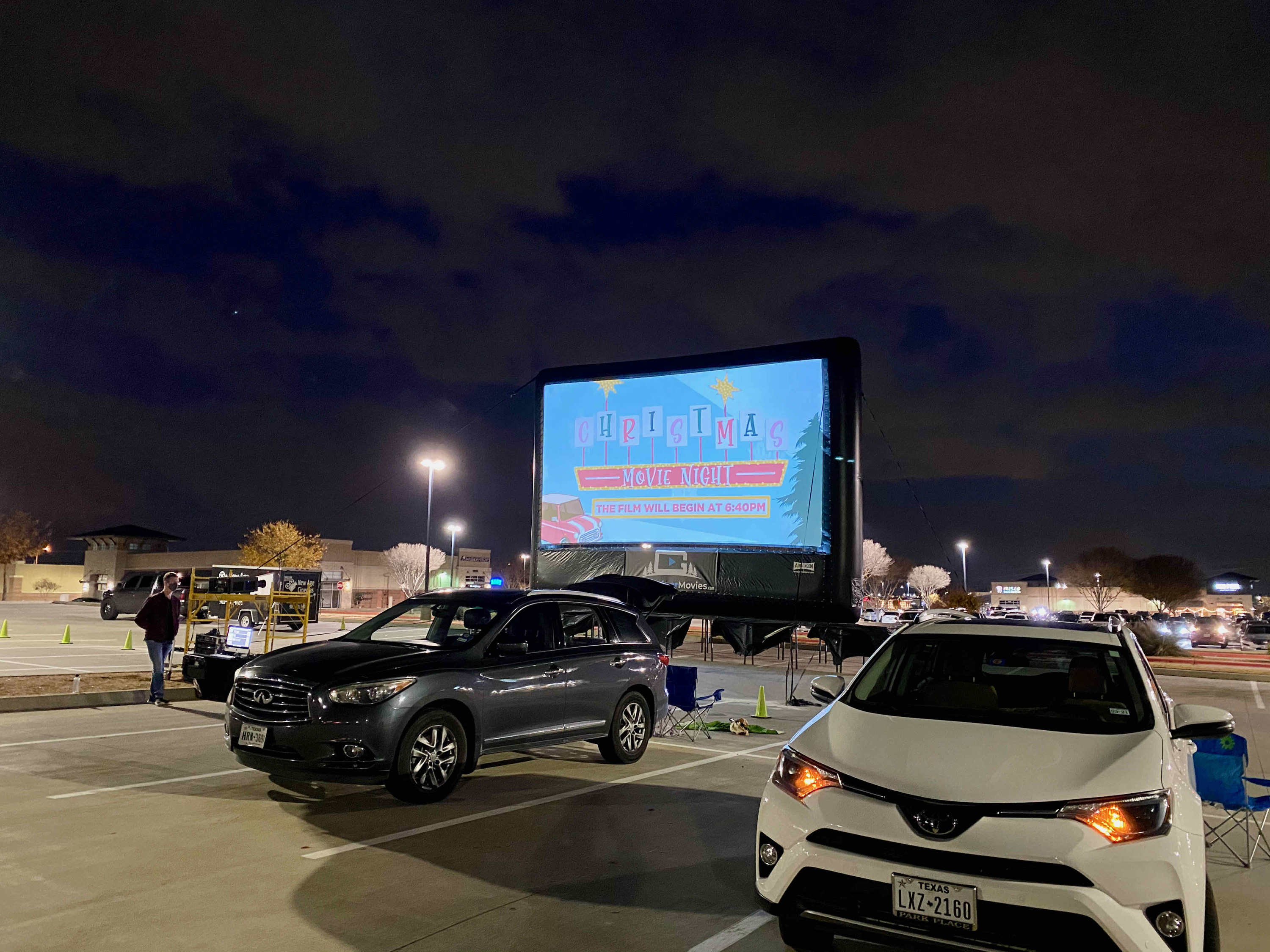 Suzie Meeks
Pine Tree Odyssey Group
Facebook Review:
"Go Outdoor Movies is the best! This is literally the best and easiest party we've ever put on!
We rented their 16-foot screen, which was huge, and had a great quality picture.
We even had a rain-out, had to reschedule the event, and they were more than helpful, so professional, and accommodating!
I highly recommend Go Outdoor Movies!"
Brenda Buck
Coordinator, Winnsboro TX Mainstreet
Facebook Review:
"The Go Outdoor Movies team did an outstanding job at our event. They were on time, communicated well during the whole process, and did exactly what they said they'd do. We are very pleased and our event was a huge hit. Highly recommend this business!"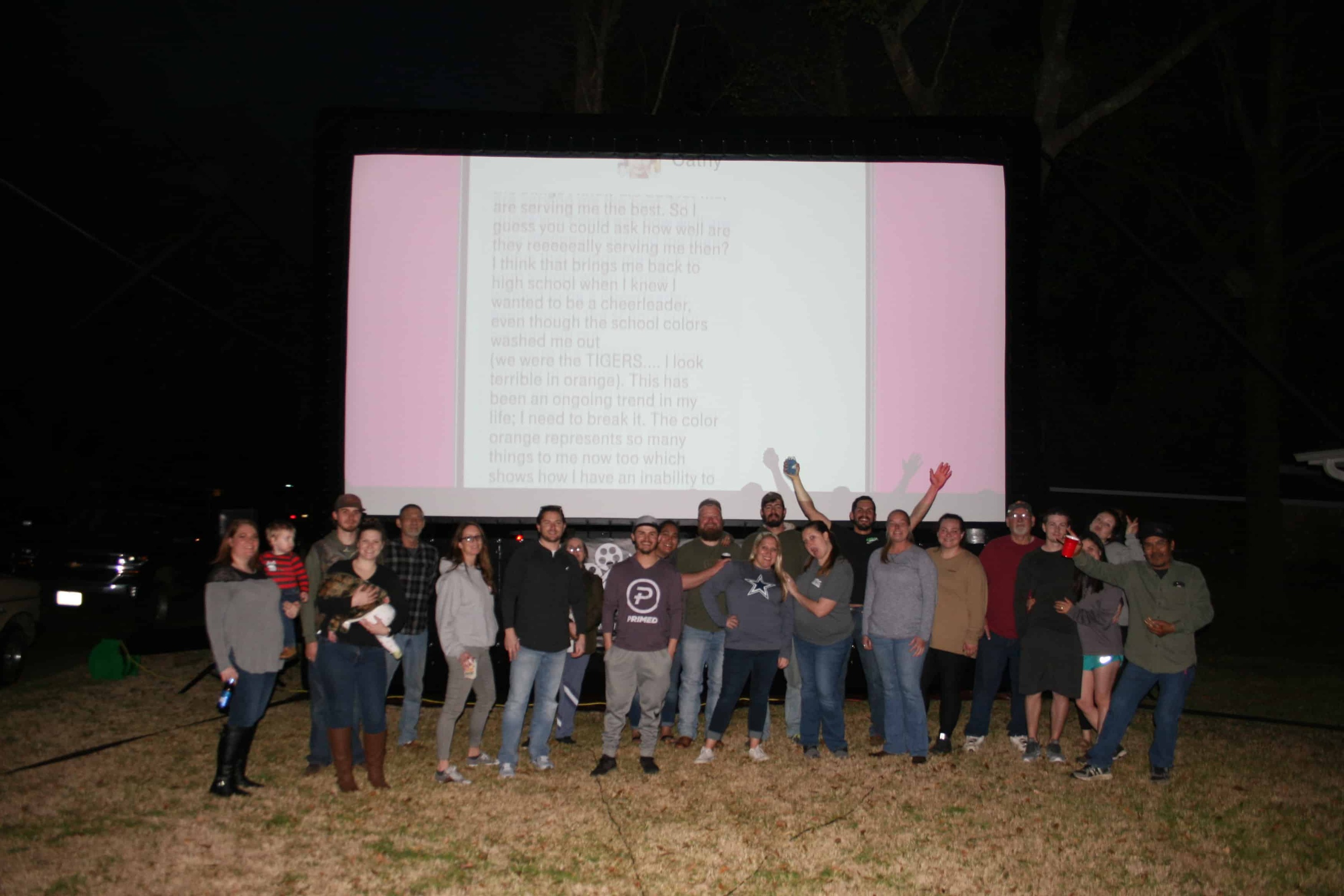 Lance Bush
Turnin' Rust, Youtube Star
Facebook Review:
"Outstanding service!!! They went over and beyond expectations on everything!! Super friendly and professional with top notch equipment!! Cannot wait to work together again in the future! Highly recommended!!"
Melinda Dunn
Student Life, Saint Mary's Catholic Church
Facebook Review:
"Fabulous and professional service was #1. They are very easy to work with, communicated well, tackled the concern with street lighting as it arose, and stayed the whole time in case any issues happened. I would definitely have them back for a private or school event."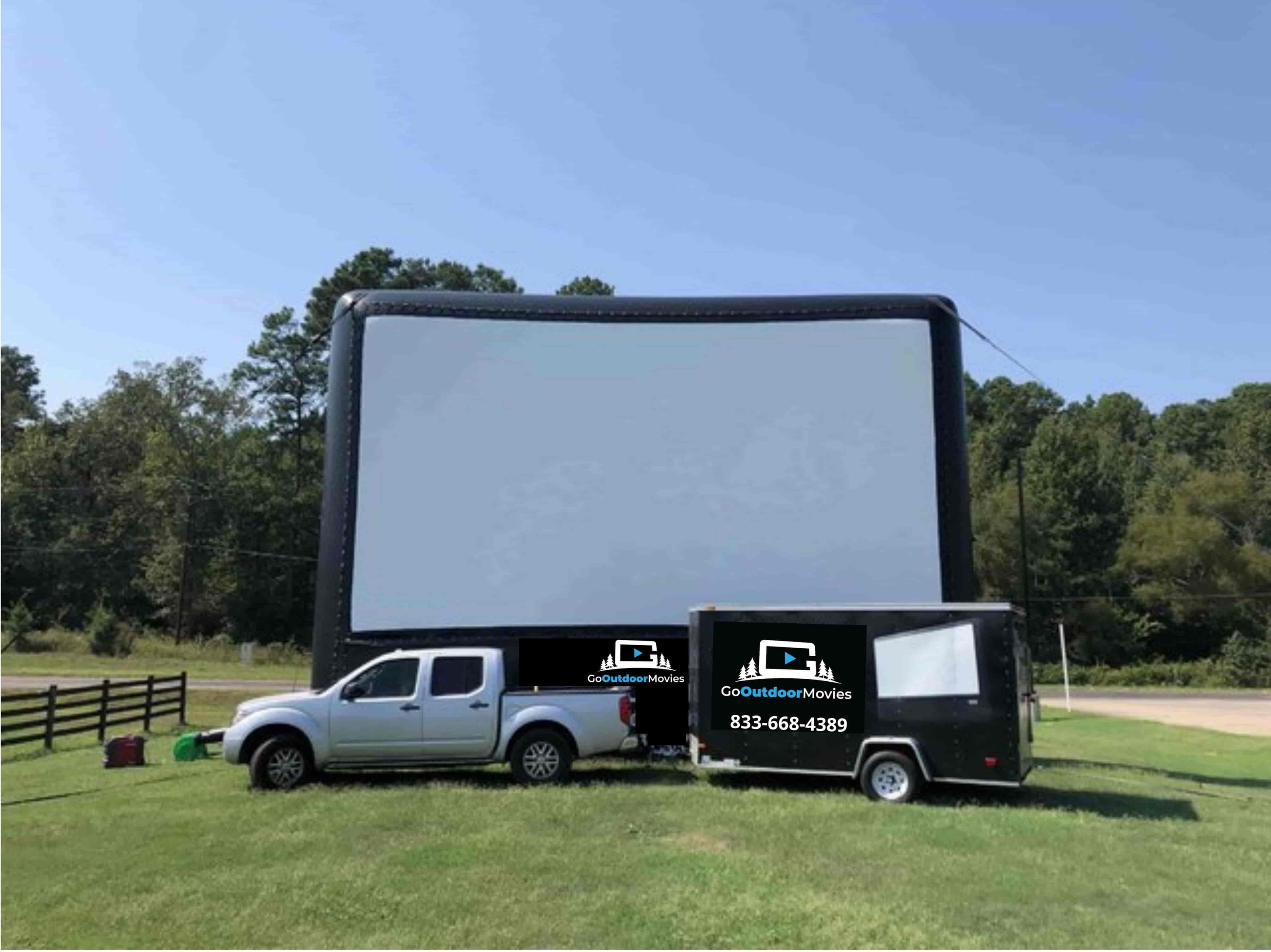 Judie Korbelik
Founder, POWER Inc.
Review:
"East Texas is so blessed to have a top notch outdoor movie service such as this. Shane and his team are fully engaged and take care of every part of the movie showing, minus the dvd! We couldn't be happier with the process and outcome and will indeed be using their services again in the future! Thanks guys!"
Matt Pearson
Ore City, Texas
Facebook Review:
"Great prices, great customer service, great people great equipment
Could not have asked for anyone or anything better.
If you are planning a movie night or something else, you are not going to be disappointed. Go Outdoor Movies does a wonderful job from planning, to being on time. Start to finish and everything in between."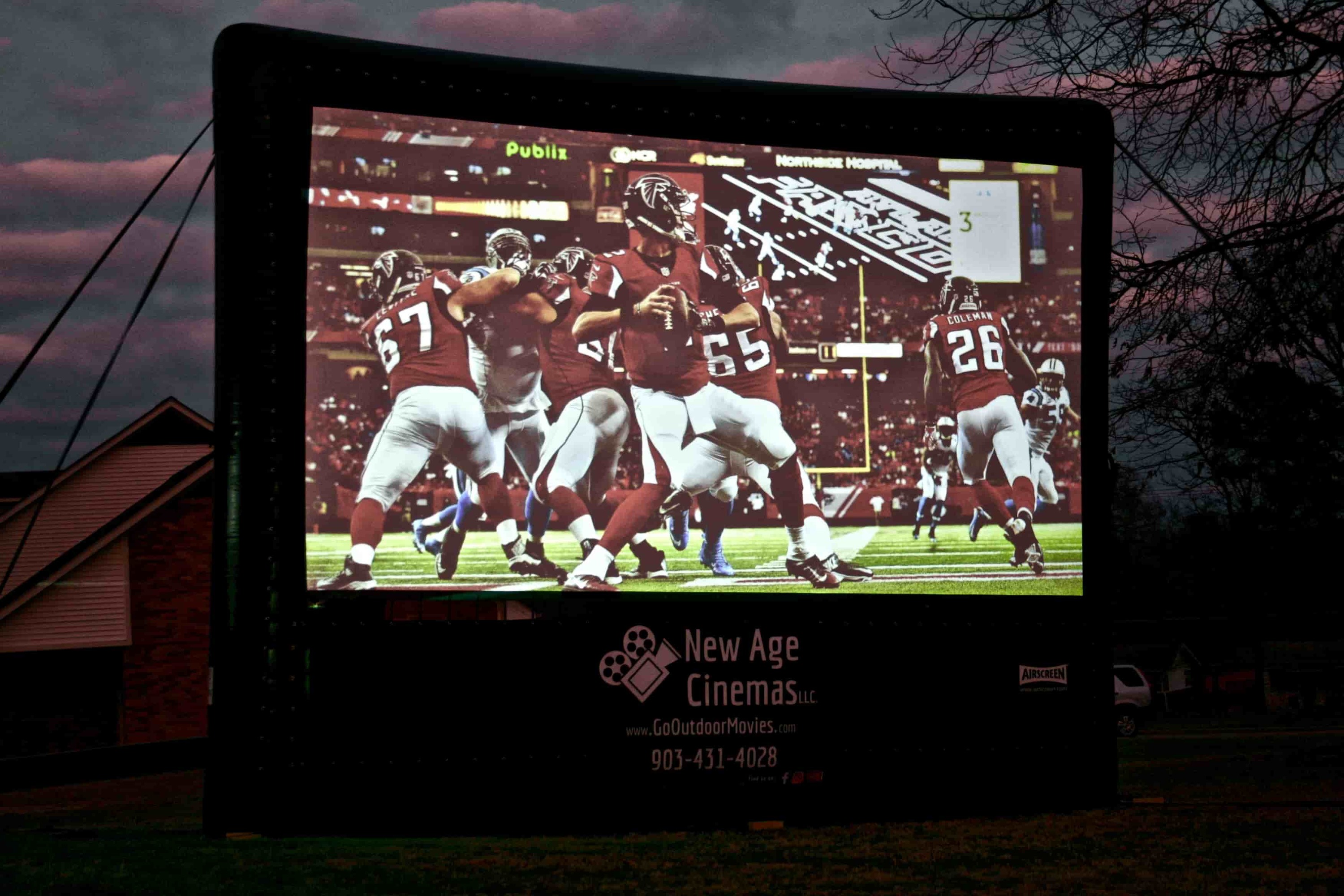 Kristen Phillips
PTA, Hallsville East Elementary
Review:
"Our Hallsville East Elementary PTA booked with Go Outdoor Movies and had a fantastic experience! Shane was top-notch in corresponding as we planned and prepared for our event. Our attendant for the night of the event was Chris, and he too was great to work with. Both gentlemen were kind, friendly, and respectful. We are thankful for this business and the ease of the event involving little work on our end. We look forward to hosting additional events using Go Outdoor Movies again!"
Suzi White
Coordinator, Longview Evangelical Presbyterian Church
Facebook Review:
"This is our third experience with Go Outdoor Movies and they are always helpful, diligent and offer a great setup - great picture quality and sound! Shane is so helpful and we give them 5 stars and Longview EPC looks forward to working with them again."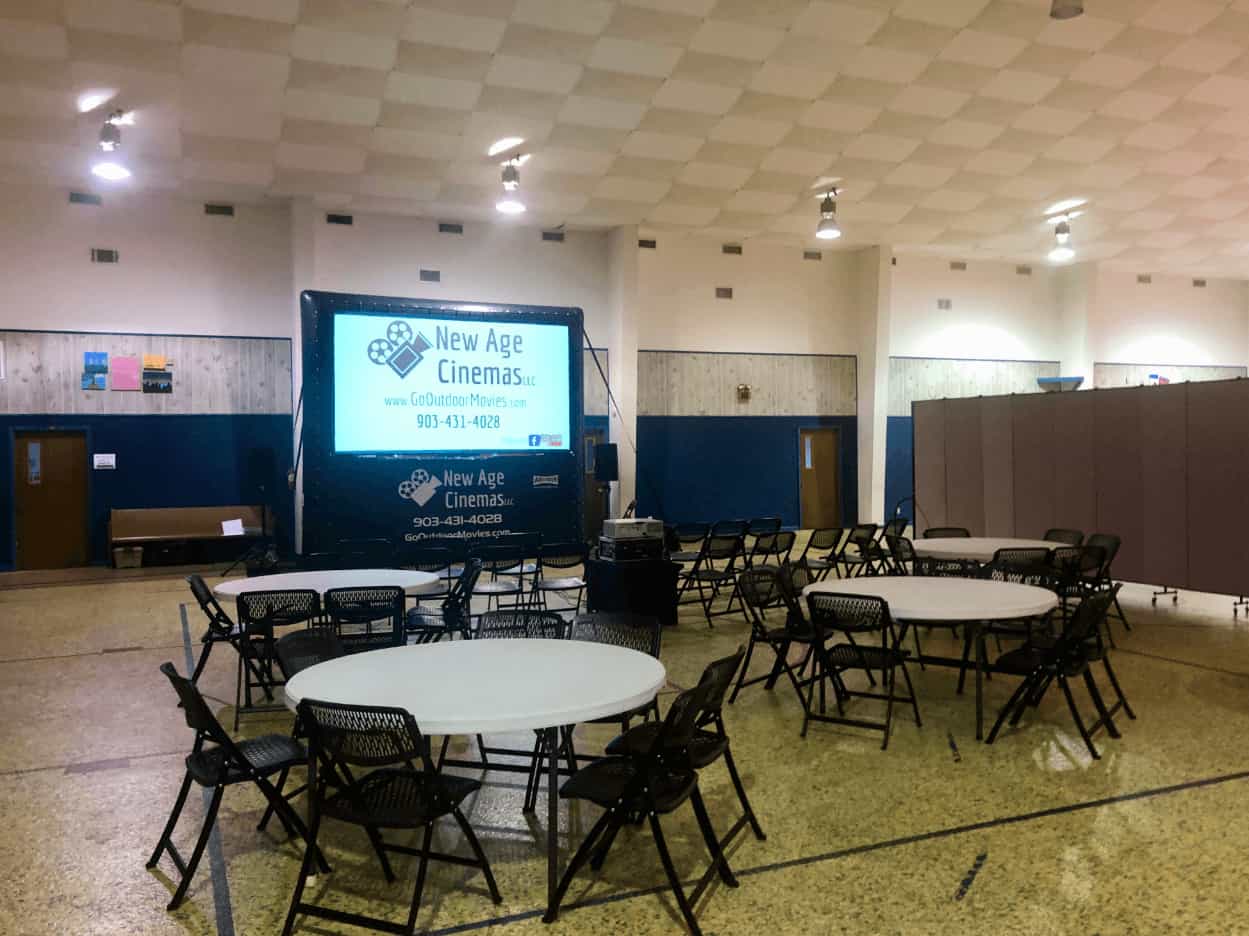 Elaine Thacker
Birthday Party, Longview Texas
Facebook Review:
'Go Outdoor Movies was awesome to work with! They took care of set up, played our music and movie, and took everything down in minutes. Professional, polite, and a great provider of service!'
Alberto Aguilar
Super Bowl Party, Kilgore Texas
Facebook Review:
"The picture and sound was awesome! Shane was awesome with setting it up and taking it down and great service too! I would recommend this to anyone and I will be coming back to rent again!"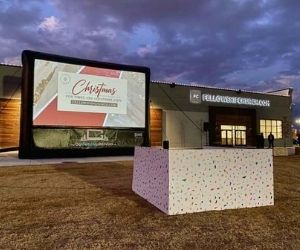 Hannah Eisen
YAC Movie Night, LeTourneau University
Facebook Review:
"Go Outdoor Movies did a wonderful job with our event! Timely, friendly, and excellent service. We can wait to partner with them in the future!"
Tammy Patton
Drive-in Movie Night, Palestine Texas
Facebook Review:
"We had a GREAT experience with Shane & Collin just last night. Punctual, efficient and very pleasant to work with, from booking till end of event. Highly recommend them and will be using them again soon. Thanks for making our "drive-in" movie night a HUGE SUCCESS!"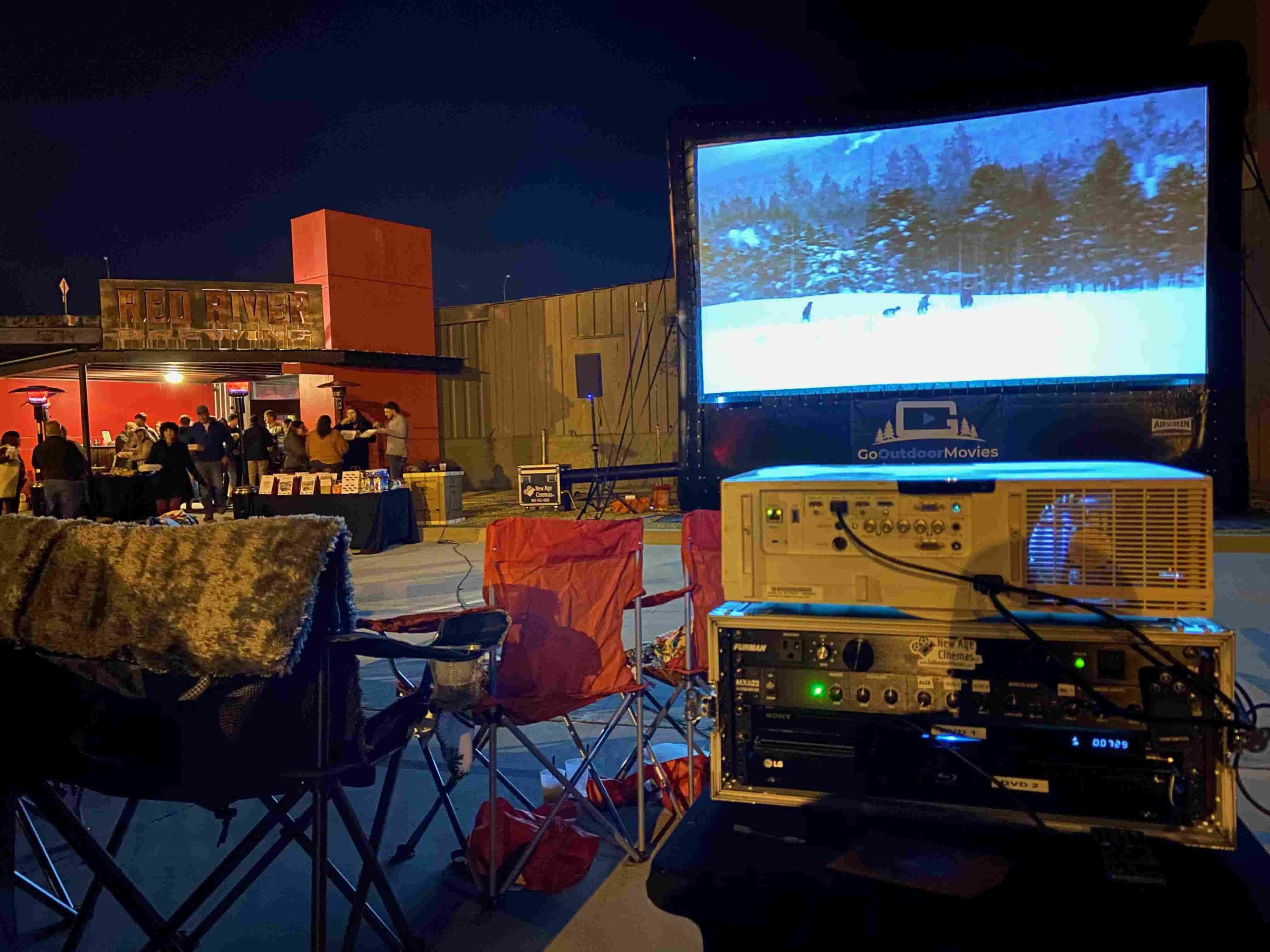 Lamesia Dodson
Drive-in Movie Night, Palestine Texas
Facebook Review:
"Highly recommend GoOutdoorMovies!!! Shane went above and beyond to ensure our event ran smoothly. He is such a kind person, so easy to work with. He promptly responded to any questions or concerns we had. We will, without a doubt, use Shane again in the future."
Lexie Hudson
Christmas Movie Night, City of Bullard Texas
Review:
"Shane was great to work with and made the entire process as easy as possible! 100% would recommend them for any movie event."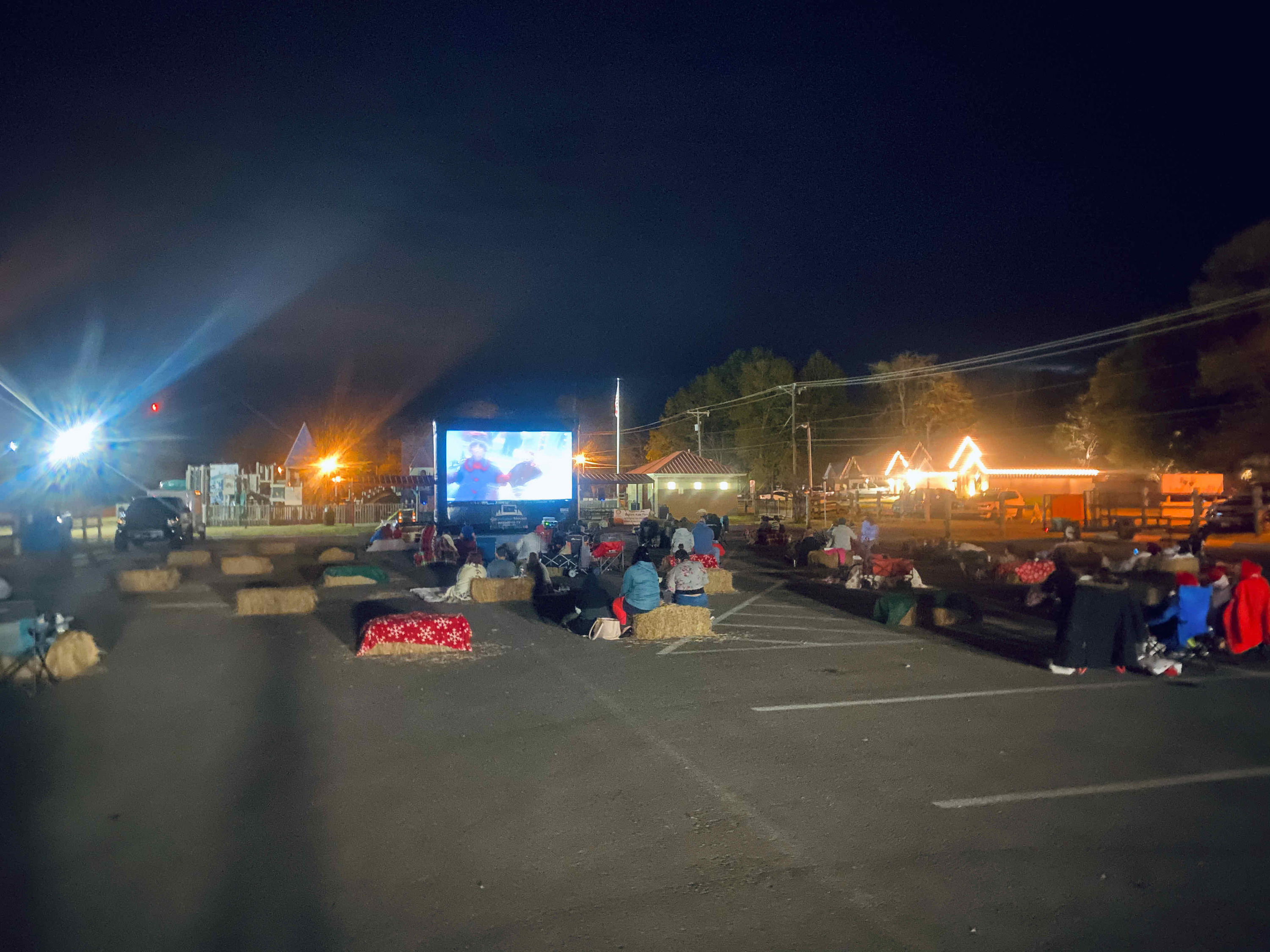 Jill Simpson
Movie Night at Pine Tree Church of Christ Longview Texas
Facebook Review:
"They did a GREAT job at our recent family movie night at our church for our young families. Shane was so easy to work with! It was probably the easiest event I ever hosted because Shane took care of everything! Thanks so much! I KNOW we'll be using you in the future!"
Avery Rumsey
SFA Drive-in Movie Night Nacogdoches Texas
Google Review:
"Go Outdoor Movies is THE company to use! Last night I hosted a philanthropy event for my sorority with over 300 people and it couldn't have gone any better. The past month, any time I had a question or concern Shane was there to help. When they came to set up the 30ft screen all the girls were so excited. The set up was quick and easy, we didn't have problems with the screen or movies. I was getting complimented, but all the compliments should have been going to these guys! They made the event fun with music and even let us play our own slideshow and videos. We will definitely be using them again in the future, not only because they had a perfect screen and perfect picture, but because the guys were awesome and extremely down to earth. Thank you Outdoor Movies-Tyler we couldn't have done it without you!"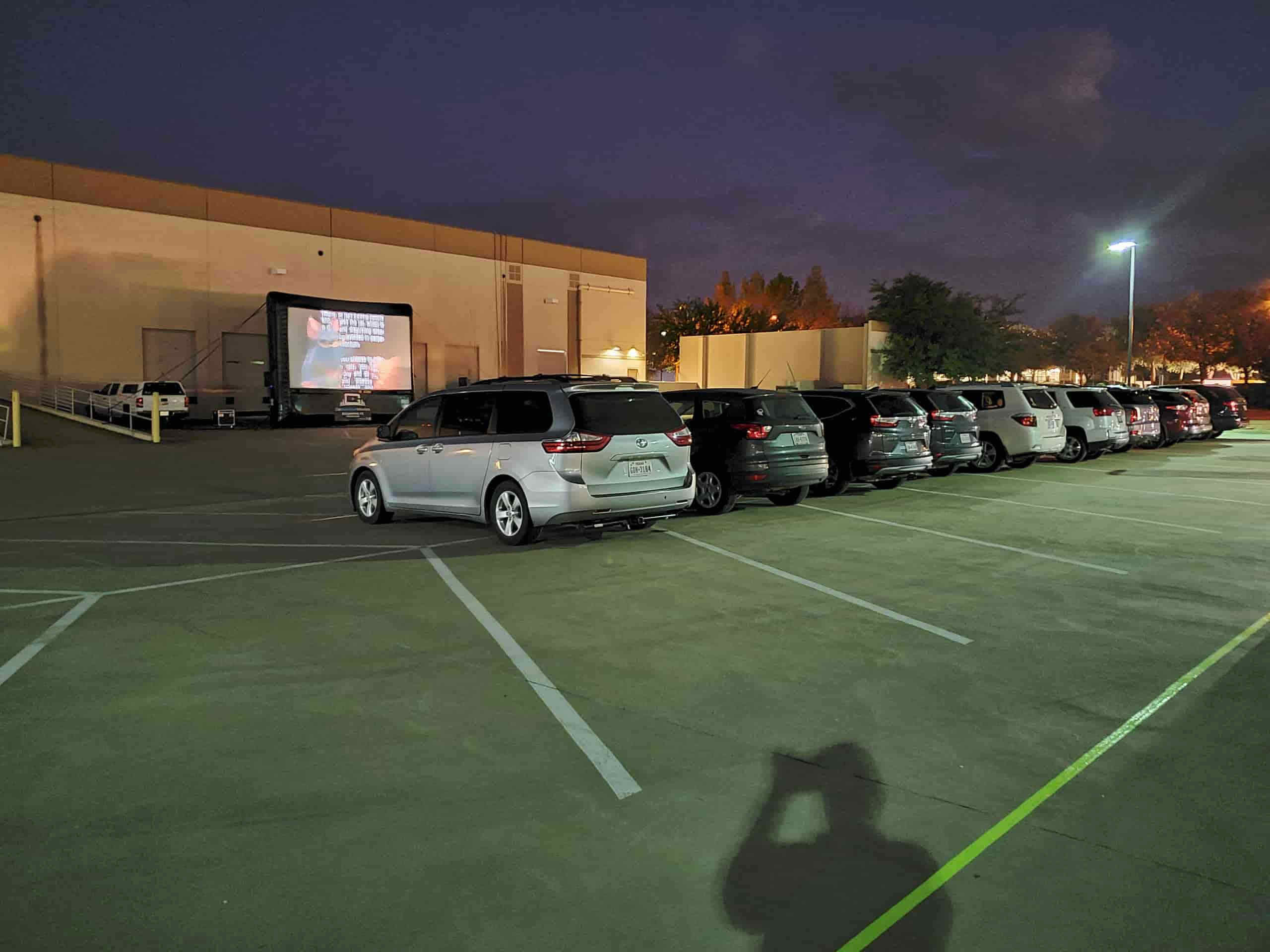 Stefani Pugh
L3 Harris Drive-in Movie Rockwall Texas
Google Review:
"Absolutely the best experience I could have hoped for. Excellent service. Excellent price. This company is an all-around great find... and I checked several different companies! I will definitely be using them again for our next event! [Rockwall, TX]"
Melissa Stark
Backyard Movie Night
Google Review:
"This was probably the best experience we had during a pandemic. My daughter what stripped from all her senior year memories for 2020 & the movie 🎥 night at the lake was a splash! Can't wait to do it again! Love love love this company! Best movie 🍿 night ever!"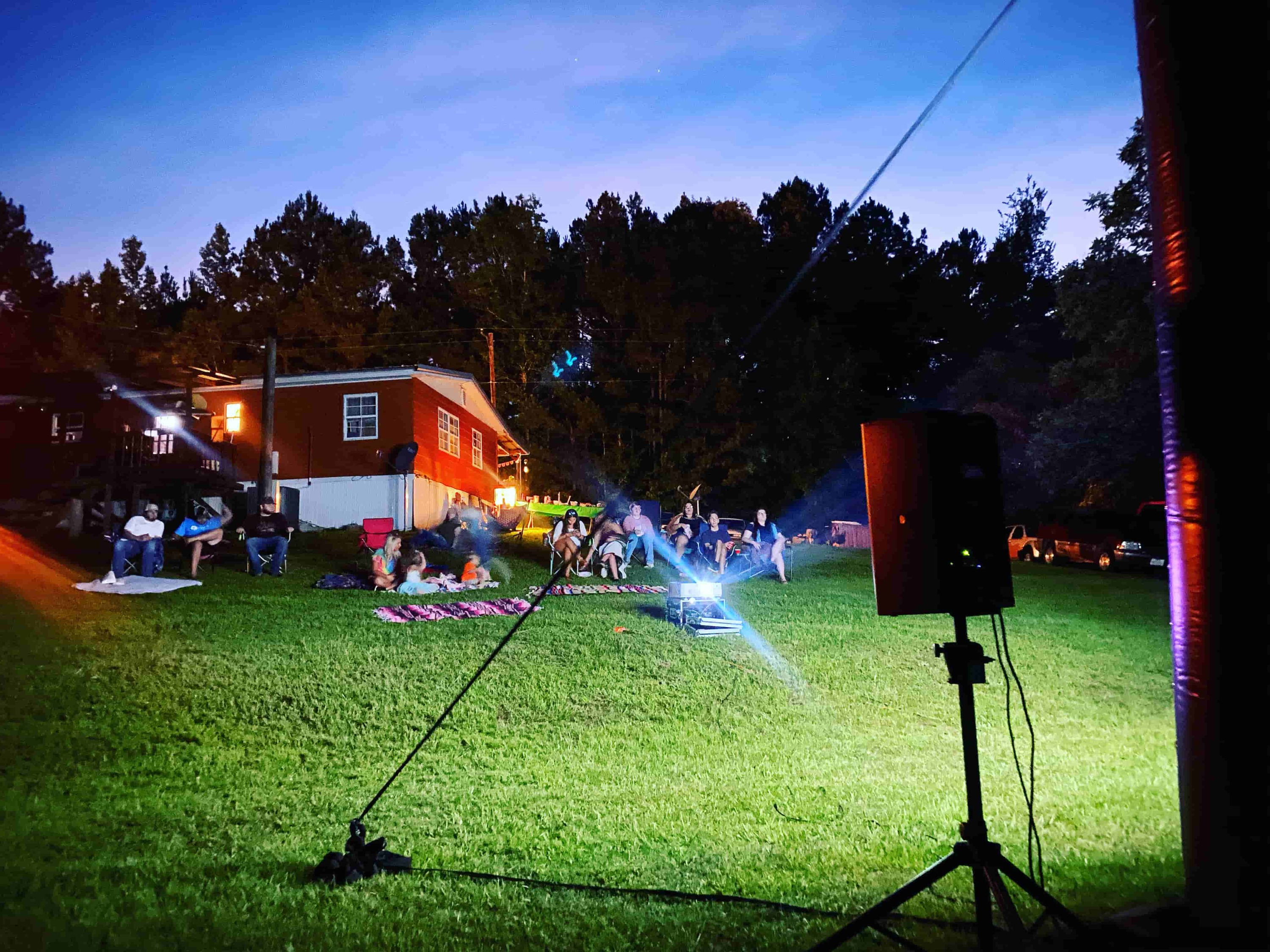 Tamara Mahoney
Block Party Movie Night
Google Review:
"I had already heard that go-outdoor-movies did an excellent job but was beyond impressed! Timely set up and take down. I was especially impressed with the sound and video quality. I thought the sound would get drowned out by the noises of outside but we had no issues hearing from all over the yard and the kids loved being able to watch from the pool! The crew was great too, super friendly and helpful."
Kylie McCown
Backyard Movie Night
Google Review:
"We had a great experience! Everything was set up on time around our pool area. The kids enjoyed the amazing sound and picture on the screen. I highly recommend and would use this company again!"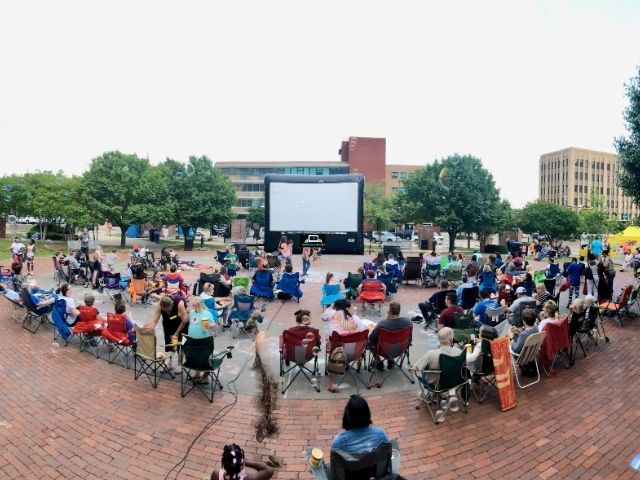 Sidney Struckmeyer
Church Movie Night
Google Review:
"I would definitely recommend using Go Outdoor Movies! Very professional crew, they do all the work, and made our event a breeze!"
Chloe Moore
Mabank Jr. High
Google Review:
"Overall very satisfied with this company. It was super easy to plan out, and communication was great! They were on time, set up quick, and the employees were super friendly. We rented the 24' screen with the sound system, and everyone was able to see/hear the movie perfectly. Will definitely be renting from this company again!"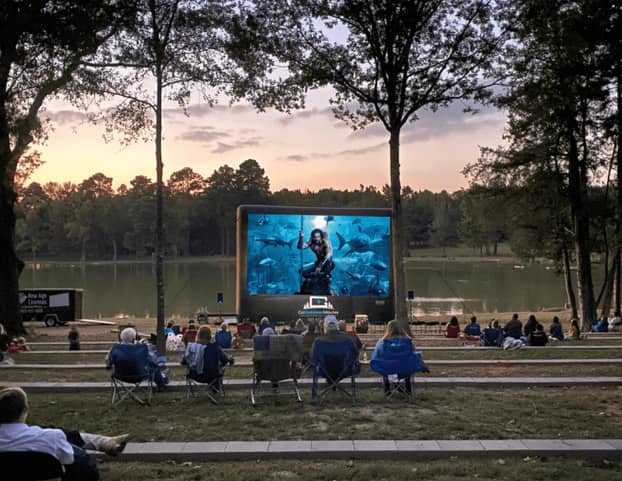 Sarah Ottinger
Abilene Christian University
Google Review:

"GoOutdoorMovies drove all the way to Abilene to play a movie at our student body event late at night (10pm to midnight). They were punctual, efficient, and had great communication throughout the whole process. Many rentals do not drive this far, but GoOutdoorMovies did and they did it so well. I highly recommend this company for any big group event. They will not disappoint!"
Hallsville East Elementary PTA
Google Review:
"We couldn't be happier with the service we received from GoOutdoorMovies! Everything was handled and taken care of allowing our people the opportunity to sit back and enjoy the movie with our families. Shane was a pleasure to work with. He arrived on time, set up quickly, and was very personable. He quickly tore down at the end of the event and made the evening a breeze for us. We rented the 24' screen and both it and the sound were perfect, everyone could see the screen clearly. We would highly recommend GoOutdoorMovies for your next movie event!!!"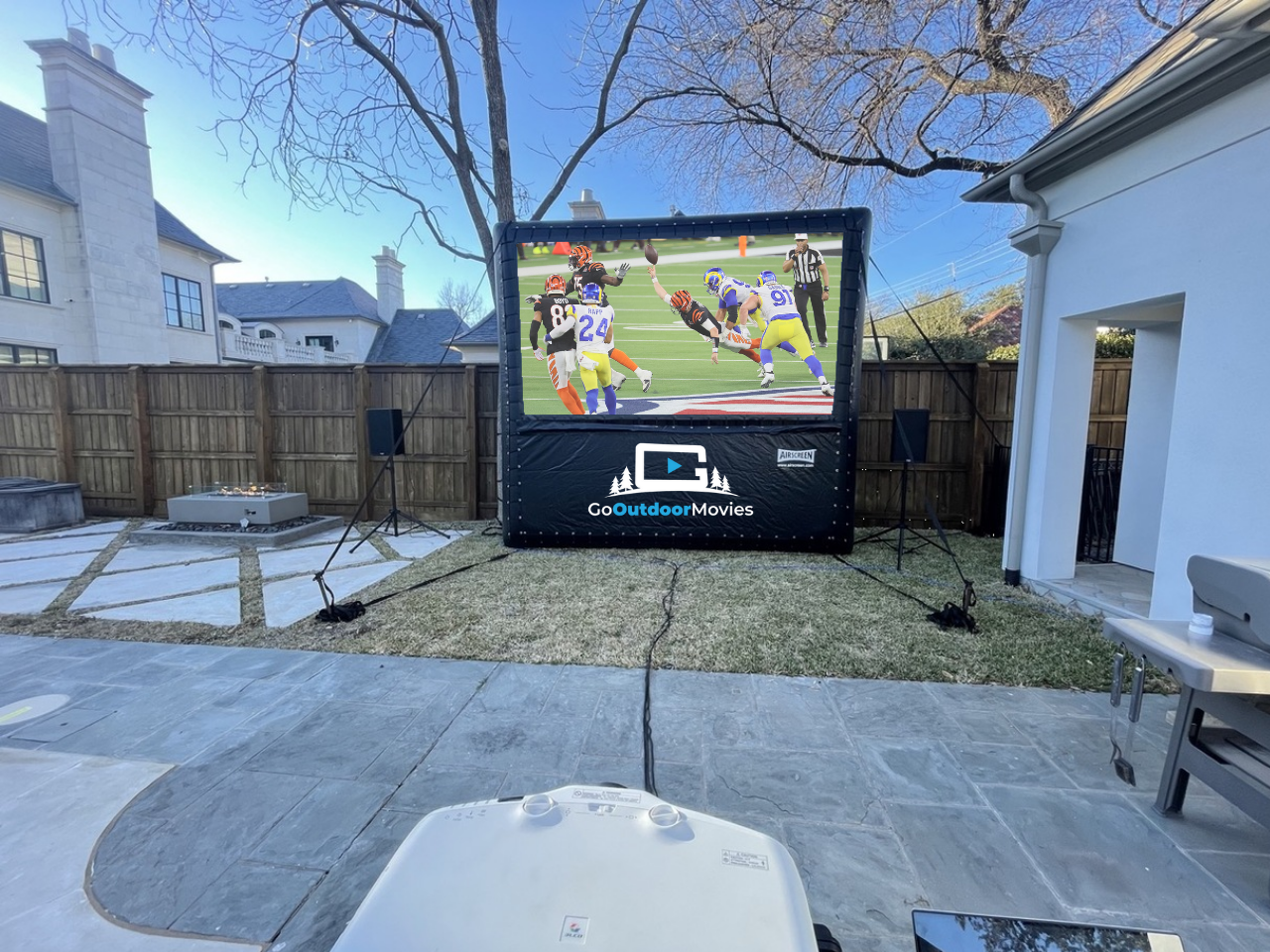 Leonard Cox
Repeat Backyard Movie Customer
Google Review:
"The staff members at GoOutdoorMovies Dallas are amazing. Great follow-up and enthusiasm for our event. The host/technician who came with the package was professional, friendly, efficient, and knowledgeable. Our guests loved the outdoor movie concept. The equipment is top-notch - great picture and sound. We plan to do it all over again very soon! I'd recommend the popcorn package. It adds such a fun element to an already wonderful package."
Brenna Casserilla
Stephen F. Austin University
Google Review:
"GoOutdoorMovies made our event!! Our sorority puts on an annual Drive-in to raise support for our philanthropic partners. Last year GoOutdoorMovies saved our event when our first company backed out the day before. They were able to show up and made the night super memorable! There was no question on what company we would use again this year, we were so excited to have them help us again! Shane did an excellent job setting up the event invoice, and we were able to finalize the information in 2 days. What I am fond of most of this company is that they have techs there the whole movie to ensure that everything runs smoothly. Shane was able to ensure that the previews played, the movies, and it was all set up so smoothly and enough time prior to the event that we had the previews rolling before any cars got to the first film. Shane also was able to help with any technical tweaks through the movie, such as adding subtitles abs turning up the volume so the cars in the back row could hear the movie without having to keep their car running. I am extremely impressed with how professional and efficient this company is and look forward to using their business again when we do our drive-in next fall!"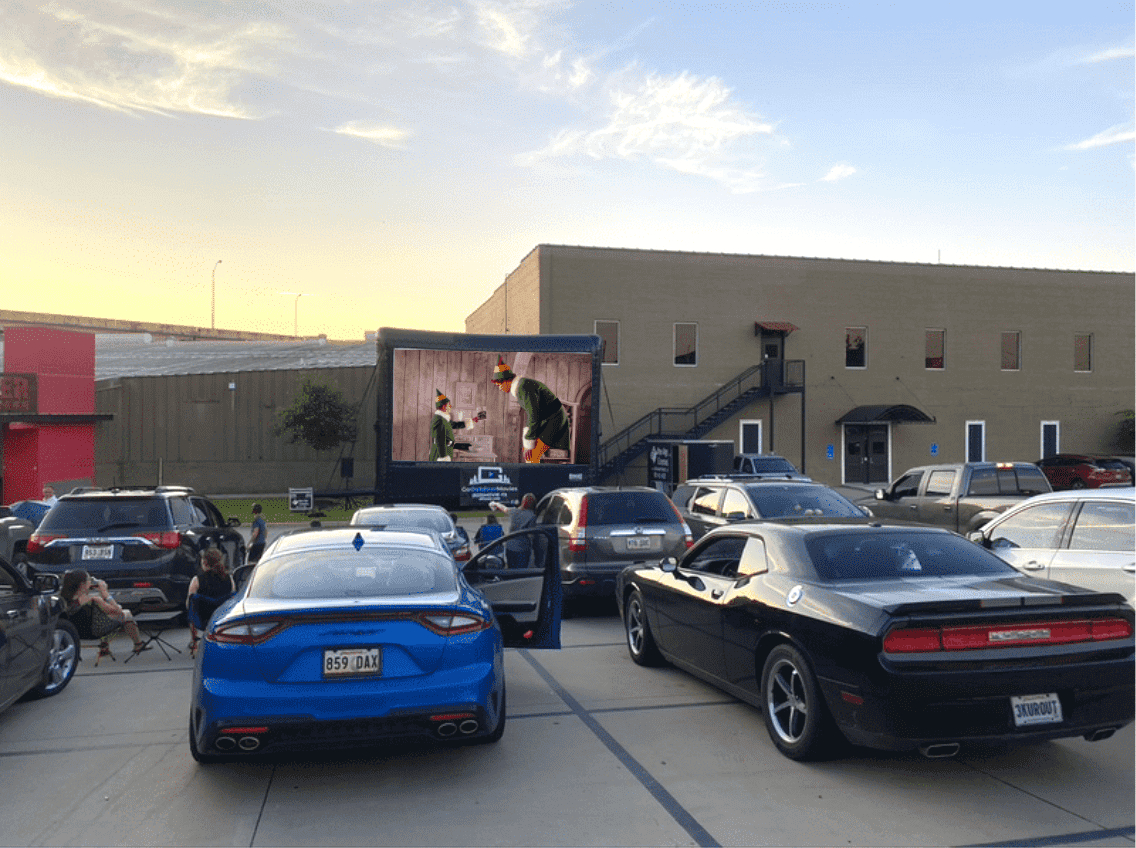 Jessica Johnson
Sam Houston Elementary
Google Review:
"GoOutdoorMovies took great care of us and guided us through our Family Movie Night event. [They were] very prompt and knowledgeable."